10M and 10K - Big Hills, Awesome Rocks, All Challenge!
Each of the race courses start at the main entrance to the park and share a common finish in historic Rock Ledge Ranch where the post-race party begins. Food, beer, music, and vendors, surrounded by the beauty of the Ranch and Garden, give runners and their families and friends a place to stay and enjoy an amazing post-race experience. 
The 10M/10K course will loop runners through the spectacular Garden of the Gods Park which lies between Manitou Springs and Colorado Springs. With a low point of 6,210′ and a high point of 6,530′ in elevation, the runners are physically challenged with almost 1,000 feet of total elevation gain on the 10M course. The races are run primarily on asphalt roads, with a small portion on a concrete walkway or gravel road. 
Clear, dry weather is normal with temperatures normally in the low 60's at start time. The temperature generally rises into the 70's or low 80's by the end of the race. Eight aid stations are located throughout the course, making it easy for runners to hydrate with water or Gatorade as needed.
The Garden roads are closed to traffic during the race, however, the finish line cutoff time is 9:30am to accommodate the park's reopening at 10:00am. After 9:30am, any runners remaining on the course will be on their own.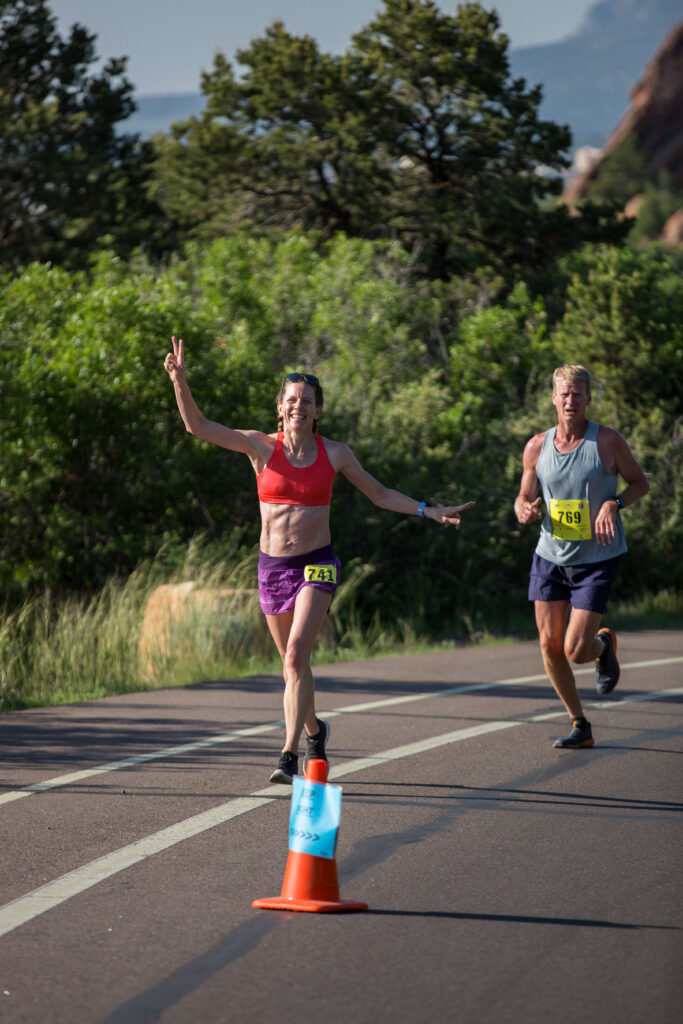 10K Trail - Hills, Curves and Technical Trails Too - This Course Has It All!
Like the Garden of the Gods 10M/10K courses, the trail race has it all – a spectacular setting, a physically demanding course, and all the perks runners have come to know and enjoy with the Garden of the Gods Ten Mile Run® …but on the trails. The race start is the same as the road races, on Gateway Rd. Within the first 1/4 mile of the race start, runners will turn onto the dirt where underfoot, they will find gravel, rocks, and roots. The trail takes the runners around the Homestead Trail before winding through the Valley Reservoir area and crossing Ridge Rd. onto the central trails of the Garden.  The views of Pikes Peak and the surrounding rock formations of Garden of the Gods are unsurpassed.  We recommend that runners don't take your eyes off the trail for too long, there are plenty of rocks and roots to trip them up if they're not focused on the trail ahead!