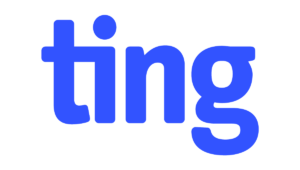 Running and training for the Garden of the Gods 10 Mile, 10k, or Trail race is about being connected. Whether connecting with other runners at the early morning Garden Training Runs, connecting to your favorite training app to track your progress, or staying connected while searching for your next race or past race results, we runners are always connected! Our newest partner and Garden of the Gods Ten Mile sponsor will keep you in the loop without missing a beat. Meet TING Internet, they are a lightning-fast, ultrareliable source for fiber internet. And they are right here in town, ready to support the Garden 10 Mile/10K/Trail Race and ready to connect with you!
Hi. We're Ting Internet.
Nice to meet you! We're a local internet provider offering lightning-fast, ultrareliable fiber internet.
We really think you should get to know us.
What's So Great about Ting Internet?
We're glad you asked. And honestly, where to begin? With the friendly, community-based, local
teams who do your installation? Or with the lightning-fast connection? Or should it be the
transparent prices, guaranteed to never increase? From there, we could talk about the incredible
experience, the customer satisfaction, or the future-proofing you're investing in?
It doesn't really matter where we begin, really. Ting Internet makes sense no matter where you
start. It's perfect for homes with many devices, loved ones, visitors, high demands and downtime.
It's also perfect for homes where it's just you, coming and going, living and working. Basically,
we're just the thing for your homes and your people. And we like people.
That's because we're a company of real people, and we love what we do. Like we said, our prices
are transparent and they won't go up. Our customer service is friendly, fast, and human. We want
what you want, great internet at a reliable price with incredible service.
It's internet that gets you.